Individual Advocacy is one-on-one assistance for a person with disability to help solve problems and explore possibilities
About Individual Advocacy
Individual Advocacy involves having someone help you take action if you think something is unfair or someone is treating you badly and you would like to do something to change things. Individual Advocacy may also be helpful if you need assistance to make a good change in your life.

Side By Side Advocacy provides advocacy that is tailored to the needs of the person seeking assistance. Advocacy is provided by experienced and qualified advocates. There is no fee to access Individual Advocacy.

We specialise in supporting people with intellectual disability in the northern suburbs of Greater Sydney.
How Individual Advocacy can help
We can help with all kinds of issues or problems
Helping you to speak up and be heard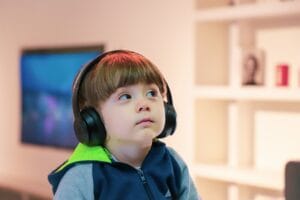 Understanding your options and getting the supports you need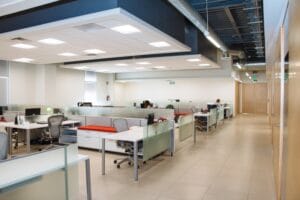 Dealing with government departments, service providers and companies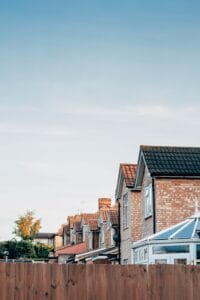 Housing discrimination and accessibility
Successfully navigating health care systems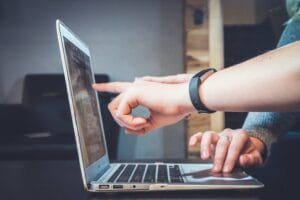 Preparing for NDIS Access Requests and Plan Reviews
Guardianship and financial management issues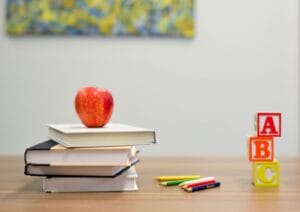 Dealing with barriers to inclusive education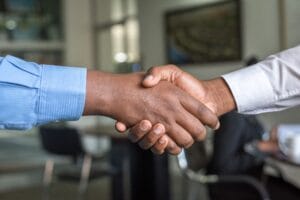 Discrimination and reasonable accommodations at work
Frequently Asked Questions
You will have one advocate as your main contact point. They will:
• listen to you to find out what the problem is
• find out what you want to have done
What happens next will depend on what you need and want.
The advocate may give you advice, referrals and information to help you solve the problem yourself. If you cannot solve the problem yourself, they may advocate on your behalf. They can also include your family members and allies if that is what you want. There are lots of different ways this can happen.
Some ways an advocate may assist include:
• making phone calls
• writing letters and emails
• attending meetings with you or on your behalf
• escalating complaints to the NDIS Quality and Safeguards Commission (or another body)
• making applications on your behalf and supporting you in hearings in the NSW Civil and Administrative Tribunal
Advocacy will focus on what you need and want. This means the advocate will:
• ask your permission and obtain consent before taking any action
• strive to support your decisions and choices
• keep your records private and confidential.
No.
Side By Side Advocacy is funded by the Department of Social Services.
This means that you do not need:
to pay for the advocacy support you get from us, or
use your NDIS plan for the support you get from us.
No – all people with disability are eligible for advocacy support from Side By Side Advocacy.
Side By Side Advocacy specialises in advocacy for people with intellectual disability. This means that our team have expertise and subject matter knowledge around issues that disproportionately impact people with intellectual disability – such as living in shared supported accommodation, working in supported employment, having a formal substitute decision maker appointed or revoked, or having no freely given relationships.
Side By Side Advocacy is based in Parramatta and is funded to offer individual advocacy support to people in certain areas of Sydney, mostly in the northern and north western suburbs including:
Baulkham Hills – Hawkesbury region
Northern Beaches region
North Sydney – Hornsby region (includes upper and lower north shore)
Parramatta region (includes other council areas like Cumberland)
Ryde region (includes other council areas like Hunters Hill)
If you are unsure if this includes, please don't worry. We can work out if you are eligible for advocacy, and if you are not we can help point you in the right direction.
Please contact Preeti Thadani, Cathy Milne or Tina Huang if you or someone you know needs assistance with any advocacy issues.
Phone: (02) 9808 5500
A complaint is telling someone that you are not happy with something. It is okay to complain! It can make services better. Here is a list of contacts for people around Australia that want to make a complaint about a service. If you want to complain but you are not sure which body to complain to, we can help.
Complaints Resolution and Referral Service
Complaints can be made by clients of services funded by the Department of Social Services (DSS) under the Disability Services Act (1986). These services include:
• Disability Employment Services (DES)
• Australian Disability Enterprises (ADEs)
• Advocacy Services (funded by DSS)
Ph: 1800 880 052
Department of Social Services Complaints Line
JobAccess is a government-funded service managed by the Department of Social Services (DSS). DSS encourages all clients to provide feedback on their experiences with DSS or a DSS funded service provider.
Ph: 1800 634 035
Commonwealth Ombudsman's Office
The Ombudsman's office can help people with disability sort out problems with Australian Government agencies.
Ph: 1300 362 072
Intellectual Disability Rights Service
IDRS is a disability advocacy service and a community legal centre. They work alongside people with disability to promote and protect their rights.
Ph: 1300 665 908
NDIS Quality and Safeguards Commission
The NDIS Quality and Safeguards Commission is an independent agency established to improve the quality and safety of NDIS supports and services.
Ph: 1800 035 544
Can't find an answer to your question?
Contact us with your enquiry.
Contact Us
Do you need more assistance? Contact the Side By Side Advocacy team today.
Contact Us